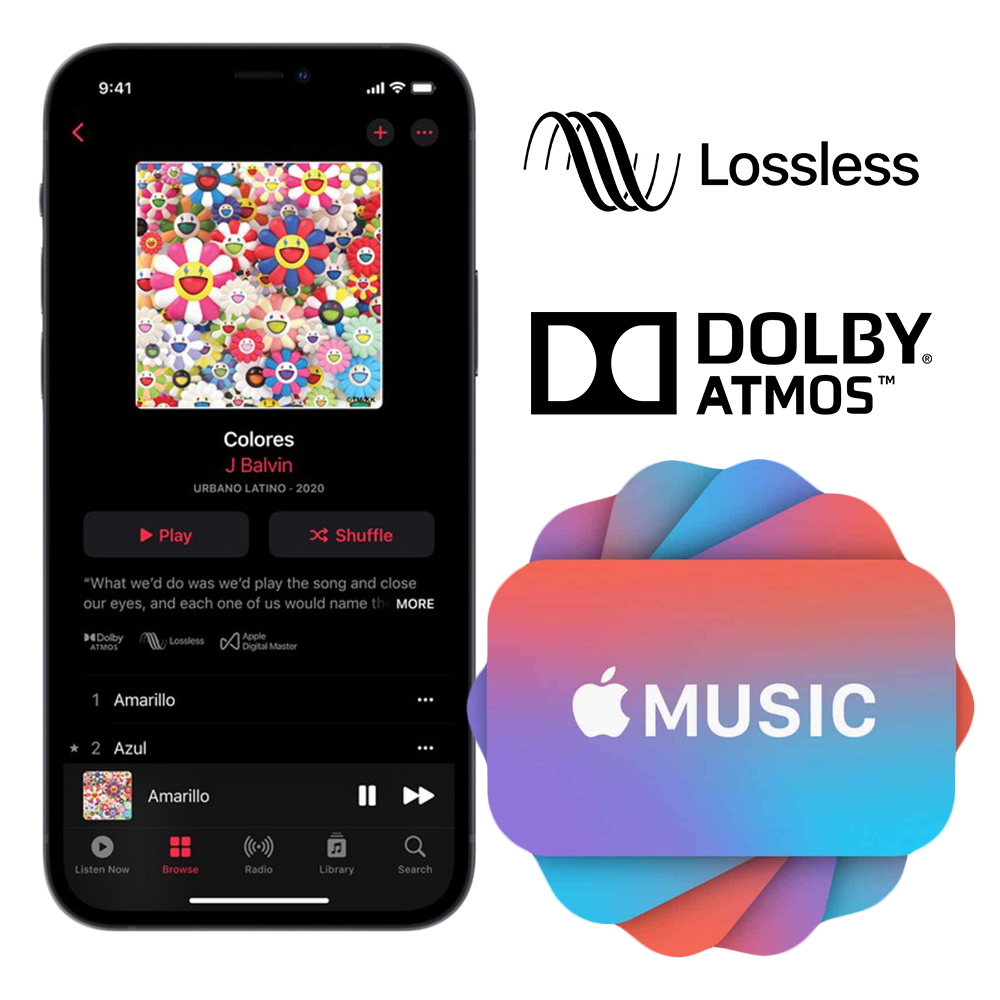 Apple Music has announced an update. Now the app supports lossless streaming and Spatial Audio (Dolby Atmos). It became available to users with the iOS 14.6 update in June this year. Both improvements are now available at no extra charge.
With increased quality without compression, Apple Music subscribers will be able to listen to the entire music catalog of the service in the future, which is more than 75 million songs. At this point only a quarter of the entire catalog is available in new formats. The company also promises to "constantly" add new tracks and special playlists with support for Dolby Atmos.
Earlier Spotify has also announced the Hi-Fi option to be released in 2021, which will allow Premium-subscription holders to listen to the music in "CD-quality" at no extra charge. But so far the largest streaming service has not announced the first group of countries and has not determined the timing of the plan yet.