The music label MOON RECORDS was established in 1997. During the first years of its activity the label mainly released alternative and non-format music, many different styles included - from "gangsta" rap to hard metal. The MOON RECORDS company had quickly become the one of the most famous recording and publishing labels in Ukraine. Soon MOON RECORDS began to expand the stylistic framework of its releases and began to work actively in the most diverse genres of the modern commercial and informal music industry. The MOON RECORDS company received recognition and authority, both in the local show business, and in the near abroad.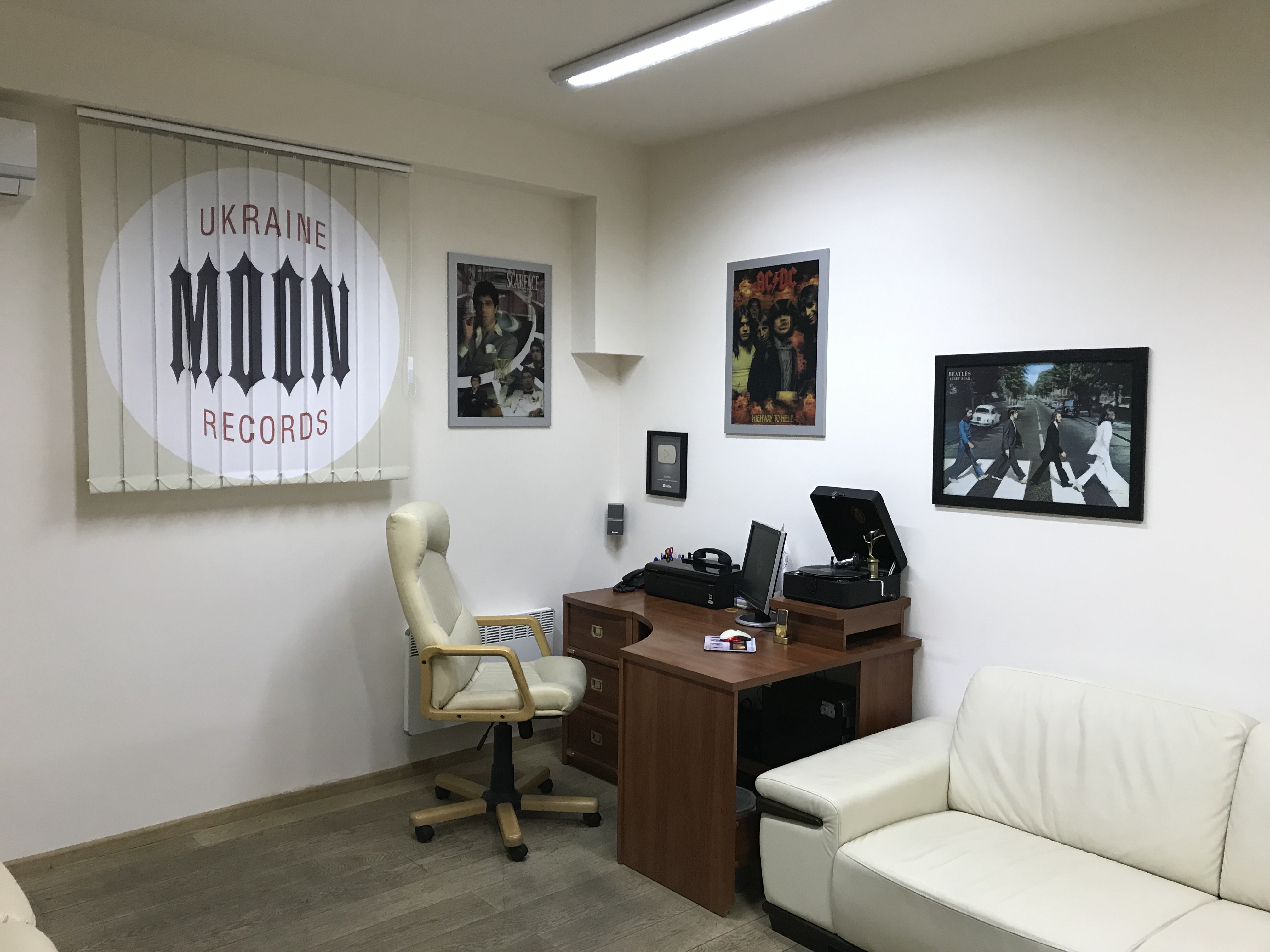 MOON RECORDS collaborates with the most popular and demanding artists of the country. The company also stands at the origin of many young talented bands of various musical genres. Thanks to the prolific cooperation, our musicians are always on the top of musical charts. They are welcomed to the most popular TV Channels and Radio Stations in Ukraine and abroad.
Nowadays, activities of the company extended to the worldwide area. MOON RECORDS already has its offices in Germany. Department of the company - firm MOON VINYL, located in Czech Republic.
Main directions of MOON RECORDS:
publishing media content in the Internet (more than 250 platforms)
PR and promo support, including sending and publishing music content on TV and Radio Waves, Publishing video on the screens in public places (Shopping Malls, Restaurants, etc.), Advertising on the radio, organization of presentations and autograph sessions, distribution and publishing of information about releases in print and online media.

Office MOON PUBLISHING, Copyright Department
Wholesale of the CD, DVD, VINYL/LP
Retail trade of the brand mechanical carriers and digital media-contents on Moon Store
Publishing and monetizing music video-audio content on the legal websites (We are the official partner of YouTube)
Monitoring and collecting revenue for public performances, presentations of music pieces and phonograms
Cooperation with the biggest mobile network operators, distributing mobile content
Values of MOON RECORDS:
We love music and we contribute to the development of music industry.
By signing contracts with artists, we are giving the opportunity to be heard by millions of people.
We direct and support many creators to develop high quality and competitive products on the music markets
Promoting only legal content and striving to present it on official and validated sources
We genuinely believe that there should be no undiscovered geniuses in the music sky, talented authors and performers who will certainly succeed, and our task is to help them professionally.
The tasks of MOON RECORDS are unchangeable:
We are ready to offer full support to artists and help them with implementation of creative ideas, plans and promotions of their music. We are able to give the opportunity to access qualitative and affordable music product for everyone who loves music.